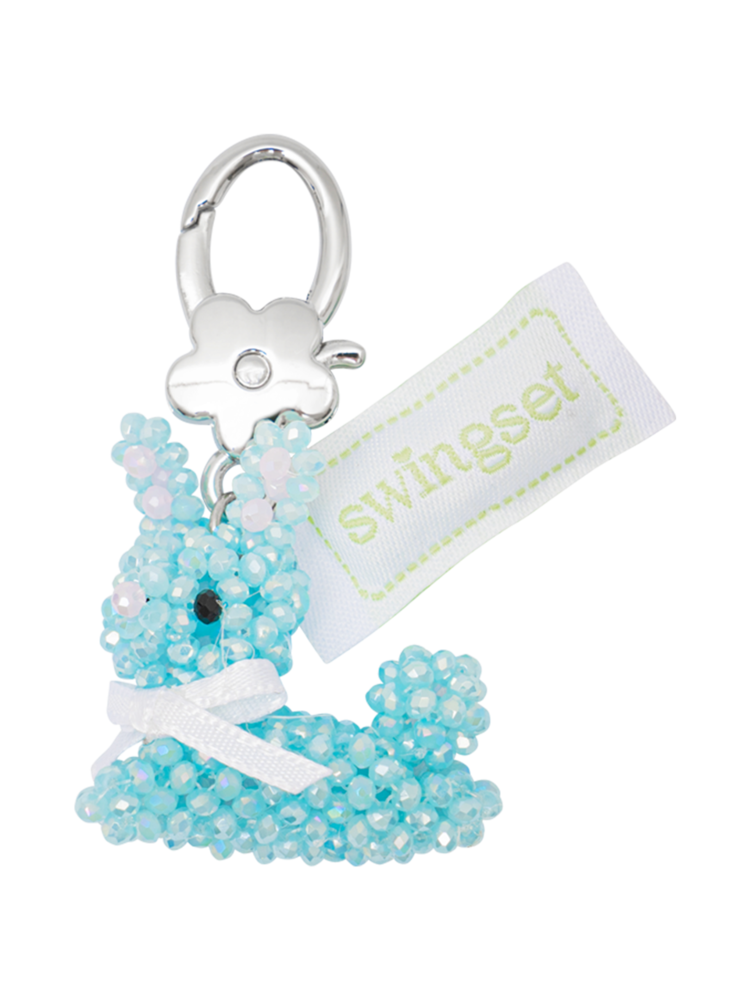 DESCRIPTION
After making a sparkling sky blue-colored rabbit with a white ribbon, it was pointed with a round tail.
The middle of the ear is a baby pink accent and even a cute flower-shaped key ring, which is durable and time-consuming.
It is a unique design that can only be seen in Swingset, which took almost a month to sample.
It's a cute size, and you can freely attach it to a variety of items such as bags, AirPods, and wallets that you carry with you.
SIZE INFO
Rabbit 4.2*4.2 cm (about)
*It is the length from ars to feet, feet to feet.
COLOR
SKY BLUE
MATERIALS
Glass Crystal, Satin Ribbon, Brass
Made in Korea