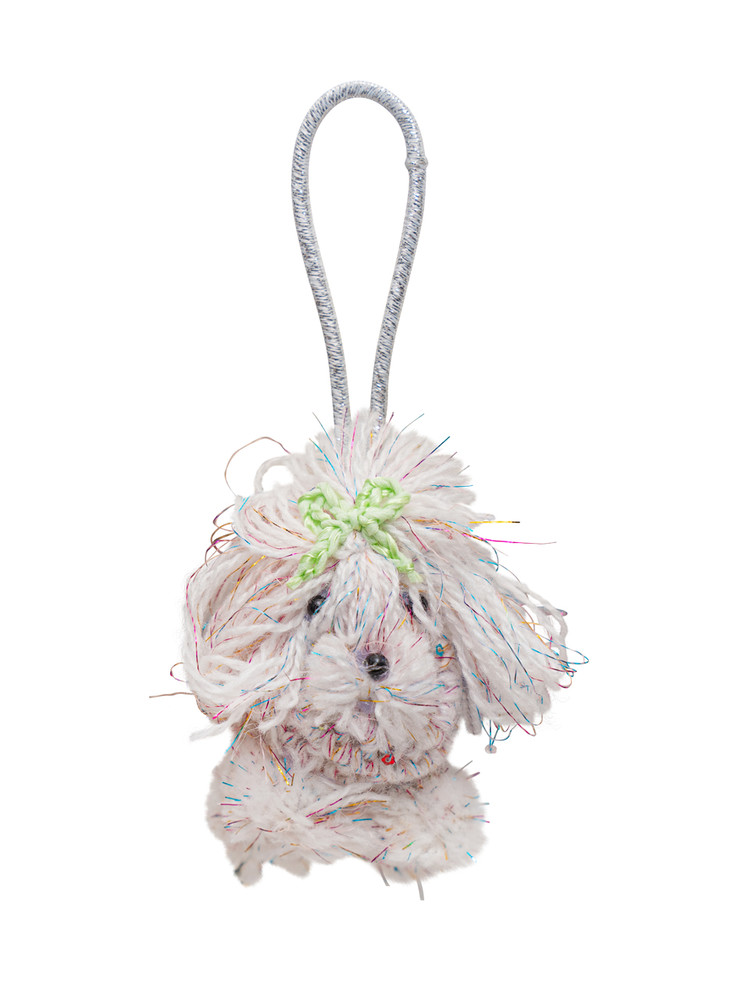 Shaggy Dog String (Firework)
DESCRIPTION
It's a sapsari string with a nice hairstyle. The multi-color yarn is very cute.
The color doesn't really show in the picture, but it's actually a tone-down attractive color.
Please understand that it is a limited material and there is no restocking when it is out of stock.
With a rubber band attached, you can use it as a key ring, ornament, and a hair string in various places.

*Due to its nature, you may see a part of the body with a hair tie in it, and due to its handmade nature, the location and shape of the decoration and label are inevitably somewhat different from the picture.
The free hair style is intended, and if you don't want the thread to fly without being fixed, please reconsider your purchase.
The slightly clumsy feeling is its unique charm, so please refer to the fact that each individual has a different face.
Since it is not a factory-made product, there may be knots, ribbon bond marks, beads residue or spots due to its nature.
Please read the information at the bottom of the detailed page carefully before purchasing. Please note that all of these do not fall under the reason for defect.
SIZE INFO
4 cm (about)
COLOR
MULTI
MATERIALS
Mohair Blend
Made in Korea